Test Preparation
Show Me / Tell Me Questions
The 'Show Me / Tell Me' questions are asked at the start of the practical test and are based on general car maintenance and safety checks. A few examples of the questions are listed below:
Q - Open the bonnet, identify where you would check the engine oil level and tell me how you would check that the engine has sufficient oil.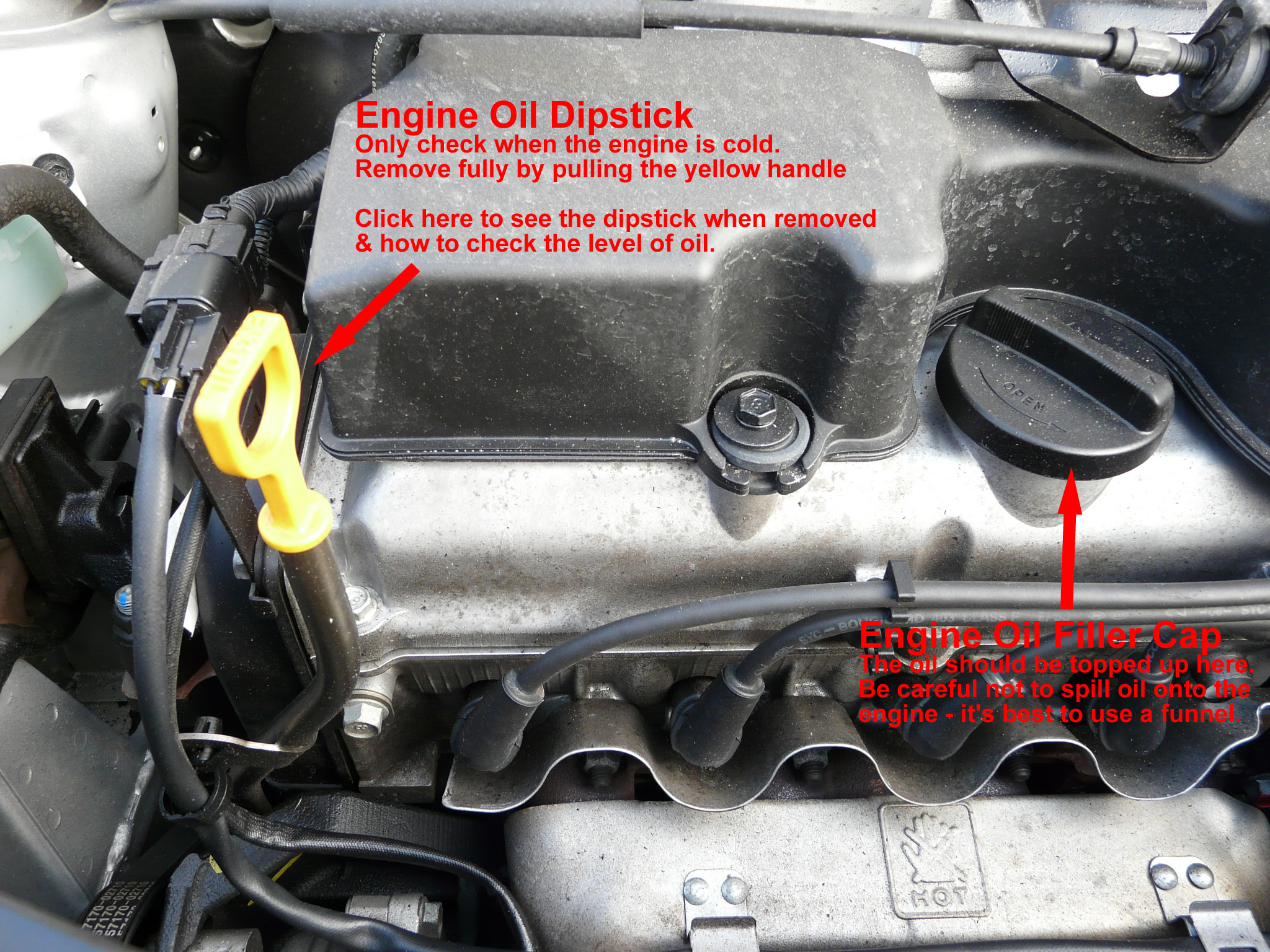 Identify dipstick, describe 'pull out, wipe clean', reinsert, take out again and check of oil level against the minimum/maximum markers. Always check when engine is cold.
Q - Show me how you would check the parking brake for excessive wear.
Demonstrate by applying parking brake that a firm resistance is felt before it reaches the end of itís working travel, also when the ratchet button is released, the hand brake secures itself.
Q - Tell me where you would find the information for the recommended tyre pressures for this car and how tyre pressures should be checked.
The recommended pressures are found in the manufacturer's handbook. A reliable pressure gauge should be used to check and adjust pressures when tyres are cold, donít forget spare tyre, remember to refit valve caps.